Church Insurance
If you're a ministry leader, it's very likely that what keeps you awake at night is not your biggest area of risk. Most leaders are concerned about sexual abuse, and while these serious offenses need to be accounted for, the reality is that most claims are associated with accidents like storm damage or electrical fires. Distinguishing your church's realistic risks help you make educated decisions that ultimately improve the well-being of your congregation, community, staff, and facility.
What Makes Church Insurance Unique:
Churches fall into the larger category of Commercial Insurance but are very different from a business. Most churches inherit risks from providing physical, emotional, and spiritual care to adults, children, and even communities worldwide. This means that Church Insurance must be a fusion of standard business and unique mission-related coverages to protect the church from ground, to steeple, and beyond.
Each coverage can generally fit into one of these four broad risks: Property, Liability, Auto, or Employee. Sound familiar? That's because this is a standard Commercial Insurance format. However, when you dig deeper, you will see that each coverage needs industry specific policy language, all while maintaining the integrity of mission and financial health.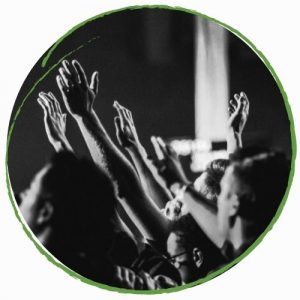 Setting Your Church Up for Success with a Good Policy:
Your church's policy should include these primary insurance coverages (just to name a few). As a friendly reminder, Commercial Insurance is complex and needs to be tailored to your church. Please connect with one of our experts and refer to your policy for specific coverage details.
Property Coverages: Addresses the risk of damage or loss to physical church property at the hands of a covered peril, such as theft, fire, vandalism, fallen objects, and some weather events. If your church is grounded in a climate that faces unique weather-related risks (such as floodplains or hurricanes), you may need endorsements (extra coverage) to include these events.
Broad Property Coverage: Covers the actual church structure.
Special Property: Covers stained glass windows, ornate woodwork, or other unique architectural features.
Business Personal Property: Covers unattached office items, chairs, tables, etc.

Custody, Care & Control:

Covers liability associated with personal equipment kept at the church like musical instruments or sound equipment.
Liability Coverages: Addresses the risk of harm to others, even if it's an accident.
General Liability: Covers medical and/or legal expenses if someone is injured while on church property.
Special Events: Covers special events like Vacation Bible School.
Travel: Covers mission trips, retreats or campus travel.

Directors & Officers:

Covers decisions made by board members, elders, or trustees.
Employment Practices Liability Insurance: Covers liability from employee discrimination, improper dismissal, etc.
Fiduciary Liability Coverage: Covers loss from financial mismanagement.
Cyber Liability Coverage: Covers loss from data breaches, including the loss of tithes and offerings from problems associated with online giving portals.
Sexual Abuse Liability Coverage: Responds to allegations of sexual abuse.
Pastoral Counseling: Covers accusations of neglect, misguidance, and more.
Security Team Liability: Covers physical or emotional injury to security team members or because of security team members.
Religious Beliefs Liability Coverage: Covers the practice of particular religious beliefs.
Auto Coverages: Addresses liabilities associated with damage to/by church vehicle(s).
Hired & Non-owned:

Covers drivers who are performing in their roles as church employees or volunteers.
Church-Owned Vehicles: Covers buses & vans.
For a more detailed explanation about Commercial-Auto Insurance, click here.
Employee Benefits: When a church has staff, it is often required to provide Workers Compensation. In the state of Ohio, this must go through the state. However, if you have questions or employees outside Ohio, we can help. We can also connect you to valuable group benefits to invest in happier and healthier employees, including:
Group Life Insurance
Group Disability Insurance
Group Health Insurance
What to Look for In Your Carrier:
It's important to find an industry-specific carrier! Generalized coverage is simply not enough. Here at Heritage Insurance Advisors, we partner with carriers strong in the church market to help you cover unique risks in one comprehensive, cost-effective package. We are also proud to have a licensed pastor on our team who understands church insurance with an inside perspective. This allows us to connect you to thorough coverage with a few key benefits, including:
Free expert resources to help you create written processes and procedures in areas like HR, Children's Ministry, and Church Security.
No-cost, non-binding site visit prior to quoting to help you gain a deep understanding of your risks simply by engaging in the process.
At the end of the day, we want to help you be the best stewards of your resources, while maintaining wise protection for your church and the communities you serve.