Commercial Insurance 101
Commercial Insurance is one of those unavoidable pieces of a successful business. Starting or owning a business is risky and insurance is a cost-effective way to transfer risk. To put it in perspective, businesses typically pay less than 1% of their revenue to be properly insured – 1% of revenue to protect the other 99% is a really good deal by any measure. Being "properly insured" means a regular cycle of re-evaluating your risks to make sure your business is transferring the largest risks as it grows. Protecting against every possible thing is not cost-effective for a business, but a commercial agent who understands business can point out relatively low cost/high benefit ways to protect against catastrophic losses. Let's break down the fundamentals of commercial insurance.
What is commercial insurance?
You may have come across several different names, including "Business Insurance," "Small Business Insurance," or industry specific names like "Farm or Electrician Insurance." Don't be daunted, it's all pointing to a commercial policy. Essentially this is an overarching term to describe different types of coverages that are packaged together to protect your company, employees, assets, and owners.
What coverages do you need and how much will it cost?
It can be overwhelming to stare at a list of coverages and definitions when you're not exactly sure what you need. We say it often, your commercial policy, and its price tag, truly depends on your specific business structure. Remember it boils down to how much coverage you need. But in general, these specific coverages can be placed into 4 main categories – liability, property, auto, and workers compensation.
Here are 4 questions to gage your potential risk exposure within these 4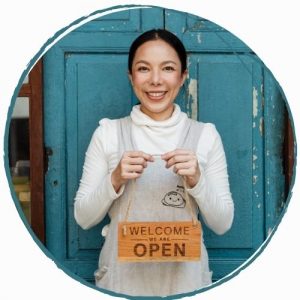 categories. The more risks you have, the more expensive your policy will be:
1. Do you engage with other people as part of business? If so, you are exposed to legal liability and will need to address the risk of harm to others, even if it's an accident.
2. Does your business have assets – an office, equipment, inventory, just to name a few? If so, you will need to address the risk of damage or loss to business property.
3. Do you or an employee drive a vehicle as part of your business? If so, you are exposed to liabilities associated with damage to/by your vehicle(s).
4. Do you employ another individual(s)? If so, you will need to offer your employee wage replacement and medical benefits in case of a work-related injury or illness.
To learn more about specific coverages and examples within each of these categories check out our official Commercial Insurance page.
Is commercial insurance tax deductible?
The short is answer is yes, in many cases. According to the IRS, as long as your business is "for-profit," and the coverages are intended for the purpose of business operations only, not personal, it is deemed a business expense that can be deducted. For example, an income loss coverage would be considered personal, as the IRS does not see this as necessary for business operations. However, it's always best to talk to your tax professional and let them evaluate your policy.
What to expect from your insurance agency?
Without a doubt you should expect your insurance agent to strive to do what is best for you at all times. This means your agent shouldn't oversell things you don't need and be authentic about the risks you do face. The US Small Business Administration provides a 4-step process to finding reliable commercial insurance:
1. Access your risks
2. Find a reputable insurance agent
3. Shop around
4. Re-assess every year
We agree, and that's why we try to help you do all of this in one place. As an independent agency, we have the freedom to shop for you, as we partner with financially strong, national insurance carriers. This means that we compare and contrast various policies, to find you more coverage for less money if we can!
We want to provide you with an amazing customer experience, and the best options and coverages possible. That's why we don't claim to be just a quick and sometimes temporary fix to your insurance needs. Rather, we strive to be your efficient, reliable, and credible experts for your entire insurance portfolio.
Want to learn more about the coverages specific to your industry? Learn more here.