Do You Really Need Pet Insurance?
It's safe to say that Americans love their pets. Nearly 70 percent are pet owners. Interestingly, the number of people who choose to purchase insurance for their pets is incredibly low. In a study conducted by Liberty Mutual, three-quarters of pet owners do not have pet insurance. Let's explore this insurance product that impacts so many people, what it involves, and when it's a wise policy to consider.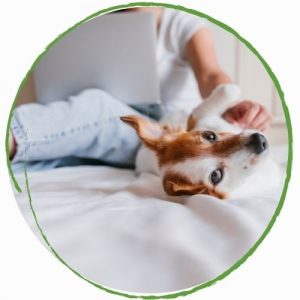 First and Foremost, Let's Address Your Liability:
As gentle as your pet may be, you still have to consider accidents like animal fights, bites, or damage to someone's property. Within your homeowners or renter's insurance policy, you should have Personal Liability and Property Damage coverages. These cover medical and/or legal expenses if you are found responsible for the injury of another individual or damage to their property, and this may even cover mishaps caused by pets. Sometimes, depending on animal breed or carrier rules, polices either exclude animal accidents altogether or provide lower limits of coverage if an animal is involved. However, this doesn't mean you're at a loss. When you notify your insurance agent that you have a pet(s), they can help you purchase the appropriate endorsement to enhance, replace, or add pet language and higher limits to your policy.
The Ins & Outs of Pet Insurance:
When we refer to pet insurance, we are talking about the costs associated with the health, not the liability, of your pet (most often a dog or cat). Just as you need insurance to go to the doctor, so do pets. If not, all medical fees are paid completely out of pocket. Pet insurance reimburses you for a portion of your eligible vet bills.
How Pet Insurance Works:
Typically, you choose a plan based on how much coverage you want or need for your pet. For example, one plan might include coverage for accidents and illnesses (like surgeries, x-rays, blood work, etc.), while others might strictly provide coverage for preventative care (like vaccines, annual exams, etc.). Many times, these plans can be combined to form more comprehensive coverage. Once you choose your plan, the overall cost is calculated on a reimbursement level and deductible amount. Unlike human healthcare insurance, you will pay the veterinarian directly, and file a claim to be compensated based on your reimbursement level and deductible.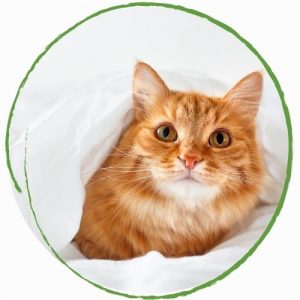 What Pet Insurance Does Not Cover:
There are a few things Pet Insurance will not cover:
Pre-existing conditions
Elective/cosmetic surgeries
Food and boarding
Injury caused by car accidents: If you drive with your dog and an accident occurs, this claim will need to go through your collision coverage in your auto policy, as driving with an animal in your vehicle is an additional risk.
Livestock: If you own a ranch or farm, you will need a commercial policy. This is where you can purchase a coverage that financially supports your animals. For more information, check out our farm insurance page!
Who Needs Pet Insurance: 
Essentially, if you're not sure how you would pay for a hefty vet bill, pet insurance is a wise consideration. Unexpected vet procedures can be very costly and it usually takes a couple weeks for your pet policy to activate (to avoid misuse of the insurance). That's why it's a good idea to purchase pet insurance while your dog or cat is still relatively young and healthy.
At the end of the day, we're not interested in adding another bill to your list. We strive to initiate educated risk management decisions and are committed to doing what is best for you.
Own a large four-legged companion like a horse? Give us a call to build your own tailored animal insurance policy.