Protect the Work You Do From Any Office You Choose
The "gig economy" is one of the fastest growing industries in America. It's more than just a buzzword, this contract-based work has shaken the traditional meaning of an employee, office, and structural careers. Experts predict that 90 million Americans will be freelancing in some capacity by 2028. In other words, this industry is here to stay.
Many could argue that Covid-19 spurred these numbers along, but we do live in a culture that seeks independence and entrepreneurship. Contract work helps people accomplish their goals of being their own boss, working from anywhere around the world with the internet, and a longing for better work-life balance.
From doctors, writers, IT specialists, entertainers, construction or transportation professionals, caterers, and more, people are getting creative and figuring out ways to contract their skills and certifications on an hourly basis. If you're part of this growing freelance community you should be aware of unique risks you face in this type of role. Join us in a foundational commercial policy review targeted to protect the work you do from any office you choose.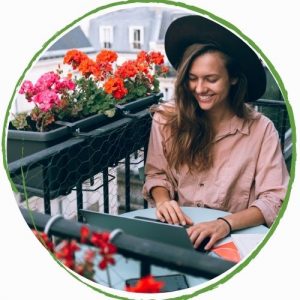 In Summary, you may be more at-risk than you think:
While you're focused on helping other businesses achieve their goals don't forget to manage your own liabilities. Not to mention, there is a lot to be said for maintaining personal and professional boundaries, by separating your personal insurance from your business insurance. Your risk profile is often tied to potential lawsuits due to the accumulation of information you hold on your "personal" equipment, and the services and advice you provide employers.
Professional Liability: Commonly known as Errors and Omissions, every freelancer should have coverage that protects their professional advice and services in case of mistakes. If your employer finds your services inaccurate and at the root of financial loss or a causality, your business (and even you personally) could be sued. This can particularly become complicated if you provide certified advice, such as a healthcare expert or other credentialed professionals. You are considered to have certified expertise, and there is more to lose if something goes wrong. Professional liability does not prevent lawsuits from happening, but can be your true financial ally if you find yourself in this situation.
Property Coverage: Even if you work from home and have a thorough homeowner's policy, your work equipment may not be included in your personal policy. A trusty BOP (Business Owners Policy) is a great way to protect your business property. This combines general liability and property Insurance into a single policy. General liability covers medical and/or legal expenses if someone gets injured at your place of business (you might conduct business meetings from your home office or even rent a space), and property insurance does just what it says, protects your "stuff." Computers, printers, and IT equipment can add up, and you will want to diligently repair or replace these items for the well-being of your business and clients.
Cyber: If you provide "computer-services" of any kind, you will want cyber liability protection. We have written extensively about cyber protection in the past, but this is a unique scenario, as you often interact with confidential information (like passwords) temporarily, but this doesn't mean you don't still hold this information on your computer. For example, if you're a content writer, you may have past "copy" saved in your documents, or a company's social media password documented in an old email. Breaches can happen to the most careful, and if it does you will need the correct business insurance to cover you through the restoration process.
International Coverage: Your policy and carrier may not cover the work you do while abroad or for your international clients. If you work with international clients, it is critical you have the proper commercial endorsement to adjust your policy's language so that it will include your international connections.
Depending on your particular skillset and targeted clients, you may need further and more extensive coverages. For example, if you drive for Uber or Lyft, there can sometimes be gaps when you're not covered by your auto insurance policy or by the driving app. Similarly, if you are a growing construction contractor working on a large job, you may need trade-credit insurance to protect your accounts receivable. Just as you provide a tailored service, we strive to help you focus on your business, and deliver a tailored commercial policy.